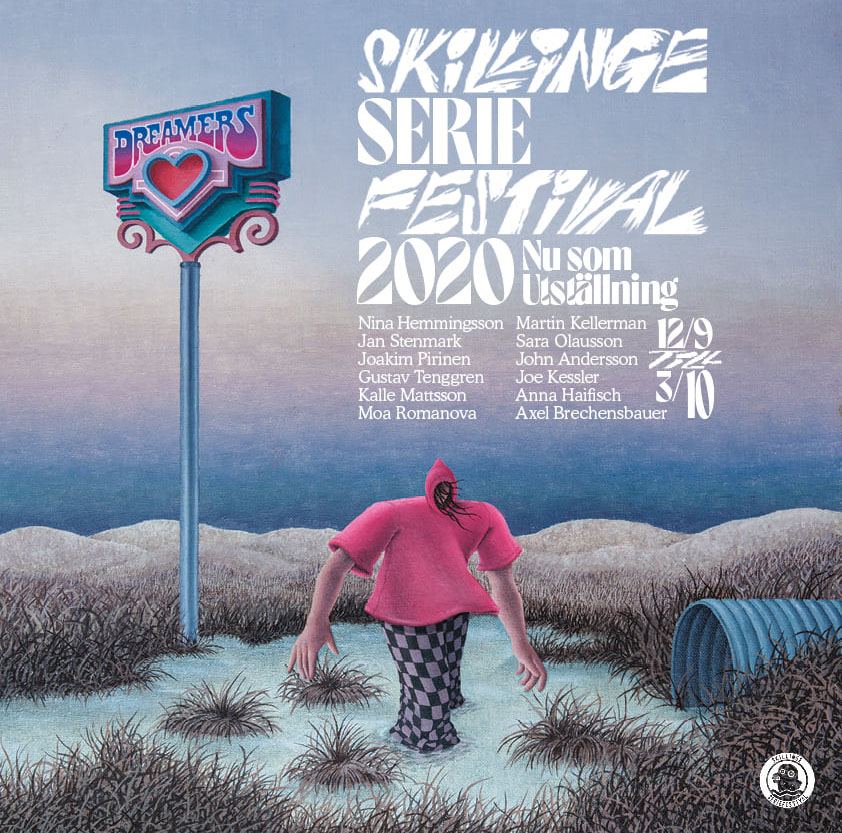 A panel of 3 lectures + discussion on comics research (live – via Zoom)
On Friday September 11th, Malmö Comics Research Lab will present research in progress. Jakob Dittmar will discuss documentary narration in Charlie Christensens comics, Saskia Gullstrand will give her view on comics and artistic research and Gunnar Krantz will talk about the praxis of inking. The panel will be followed by a discussion with comics artists participating in the exhibitions at the festival.
The panel will take place between 10 to 12 AM, followed by a discussion at 13.30 to 15 PM.

For more info about the festival, please visit the official website:
https://seriefestival.wordpress.com/
Facebook:
https://www.facebook.com/skillingeseriefestival
Recorded seminars (more will follow):
Gunnar Krantz – introduction:
https://play.mau.se/media/t/0_607uuwm2
Saskia Gullstrand on comics and artistic research:
https://play.mau.se/media/t/0_5w66y9c6
Gunnar Krantz on the praxis of inking:
https://play.mau.se/media/t/0_jpt8gh6j