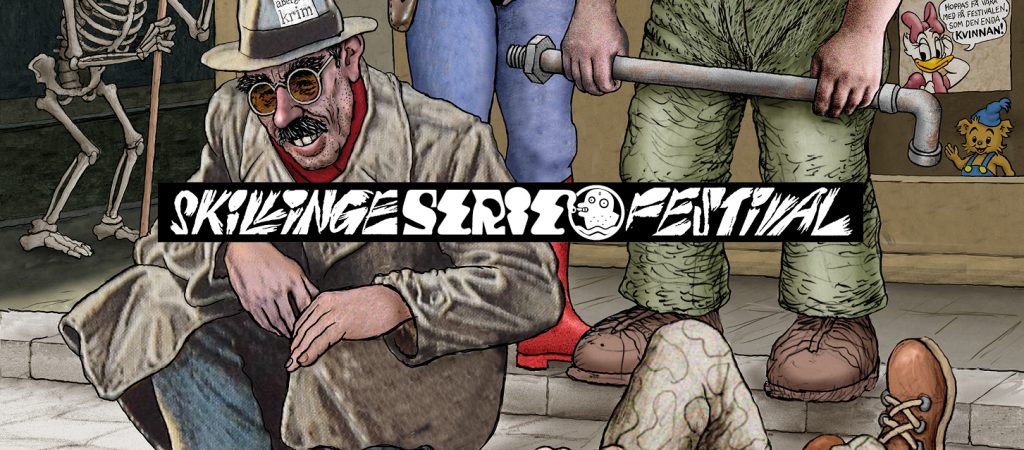 Comics Research lab/Serielab at Mau will visit Skillinge Comics Festival with a one-day long programme focussing on the comic-book as phenomenon. Presentations will be both in english and swedish and streamed via zoom on this link:
https://mau-se.zoom.us/j/61745981545
PROGRAMME:
09:30 – 10:00 (CET) Serietidningen – en fantastisk innovation.
Gunnar Krantz, professor i visuell kommunikation, Malmö universitet.
10:00 – 11:00 Fantomen och den nya vänstern.
Robert Aman, biträdande professor i pedagogik, Linköpings universitet.
Jacob Habinc,serietecknare och projektledare på Fantomentidningen, Story House Egmont.
11:00 – 12:00 Arne Anka som samtidsdokumentär.
Charlie Christensen, serietecknare och skapare till Arne Anka.
Jakob Dittmar, docent i Medie- och kommunikationsvetenskap, Malmö universitet.
13:30 – 15:00 Vuxenserier och moralpanik.
Linnéa Lindsköld, docent i biblioteks- och informationsvetenskap, Högskolan i Borås.
Gunnar Krantz, professor i visuell kommunikation, Malmö Universitet.
16:00 – 17:00 Om undergroundtidningen PUSS
Carl Johan De Geer, konstnär, fotograf, författare, filmskapare och scenograf. Annika Olsson, docent i litteraturvetenskap, prefekt för Institutionen för Konst, Kultur och Kommunikation, K3, Malmö universitet.
Serielab at Mau is funded by Region Skåne.